THE MENTALIST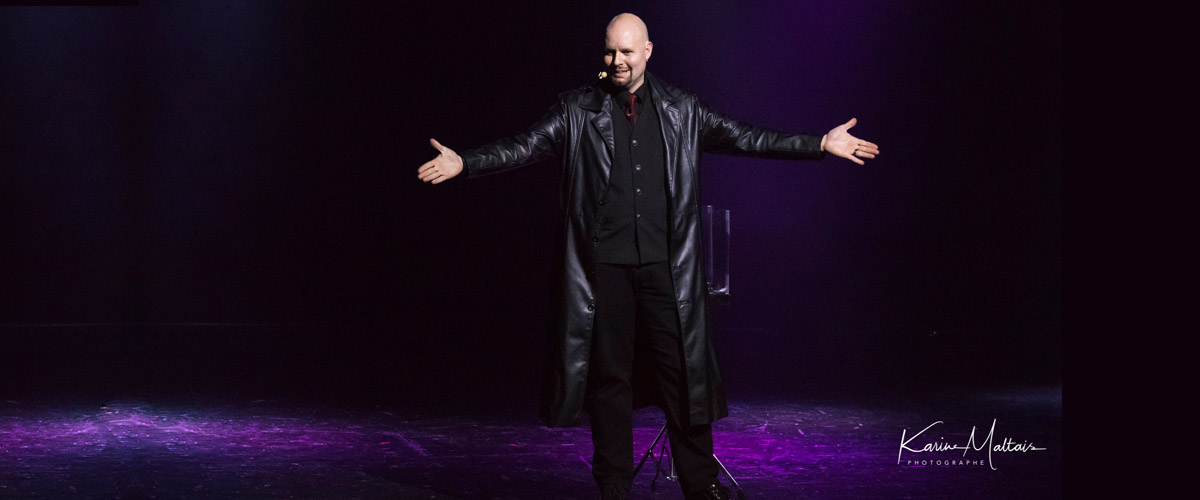 Telephathy, telekinesis and humour; Stephan Therien is an expert in the art of reproducing the paranormal.
Forget anything you might have seen in the past. Over are the endless evenings where everyone is itching to leave. The Mentalist is the show to see. Unique, charismatic and humorous, Stephan Therien will amaze you with an evening you won't soon forget.
Laughter, fascination and unanswered questions are what you can expect during this show.
How does he do that? It's already over? Is he single? These are some of the questions you may ask yourself.
Let The Mentalist make your night a memorable one.
French, English and bilingual versions of the show are available.
Theater / Lounges / Corporate & Special Events / Conventions / Private functions / Festivals / Exhibitions / Fairs / Fundraisers / High Schools / Colleges / Universities
The Mentalist is the show you need.
Nobody will be put to sleep, or will fall asleep during the show…quite the opposite.
BIOGRAPHY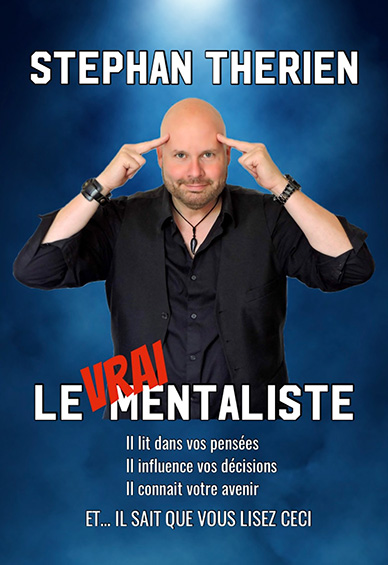 Stephan Therien is a unique artist, successfully combining humour and the art of mentalism.
From an early age, Stephan discovers a talent for magic, talent that he would develop over the next few years. In his early twenties, seeking to perfect his craft, he meets the person who would become his mentor, Le Grand Marcis, who would elevate him to the rank of professional.
Fascinated by paranormal phenomena, Stephan endeavours to find a way to combine magic and paranormal. He discovers the art of mentalism, which he has now been practicing for the past 20 years. Peerless communicator, he polishes his knowledge of radio and television at the Pro-Média school. He becomes a weekly contributor and is regularly invited to comment on paranormal phenomena.
Stephan can boast of over 200 appearances on television and radio as well as numerous stage performances. His mysterious side leads Messmer to invite him to perform at the "Le Cabaret Fantastique" show at the Bell Centre. His sense of humour opens the doors to the Zoofest at Just For Laughs festival. Over the years, Stephan has become well known as an accomplished and versatile artist.
SERVICES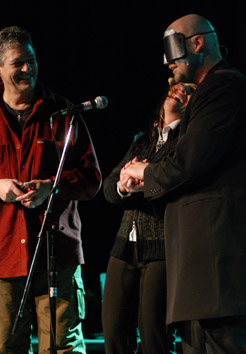 Corporate events
Are you in charge of organizing the next office party, golf tournament or any other corporate event? Is the pressure getting to you? You can't afford getting egg on your face? You want glowing reviews of the event? Unforgettable memories even?
In a 60 minute format, The Mentalist is the show you need.
Also available in 30 or 45 minute format.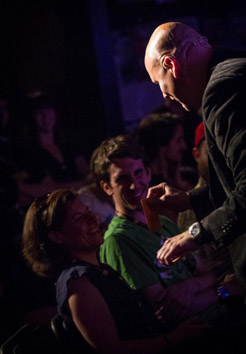 Public performances
festivals, fundraising events, concert halls.
Audiences becoming more hard to please, you must wow them with originality. With a new stage direction, The Mentalist is the ideal show. Funny, mysterious and impactful, this extravaganza is performed in a style never before seen from a mentalist.
This show is available in 30, 45, 60 or 90 (2x 45 mins.) minute formats.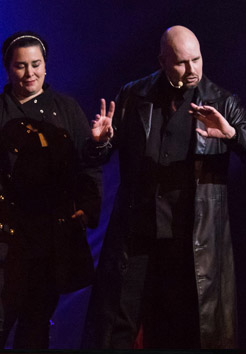 High school, colleges, university
Generation Z is a very demanding client base. Plugged on technology, they seem to have seen it all. With his dynamic style and a driving background of rock music, Stephan Therien opens their eyes and dazzles their mind. Young adults nickname him the Mentalist Rock Star. Ideal for award shows, fundraising, graduation, Halloween or Christmas.
The 60 minute format is suggested.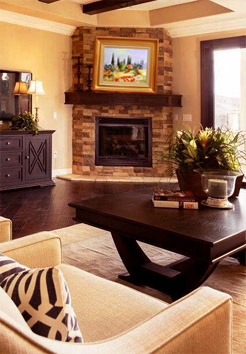 Private functions
Stephan Therien doesn't need an accomplice to master his art. Whether on television where the hosts are not in on the secret, or on stage where all the volunteers are picked at random, he executes his performance by himself. The next volunteer might be you!
VIDEOS

CONTACT